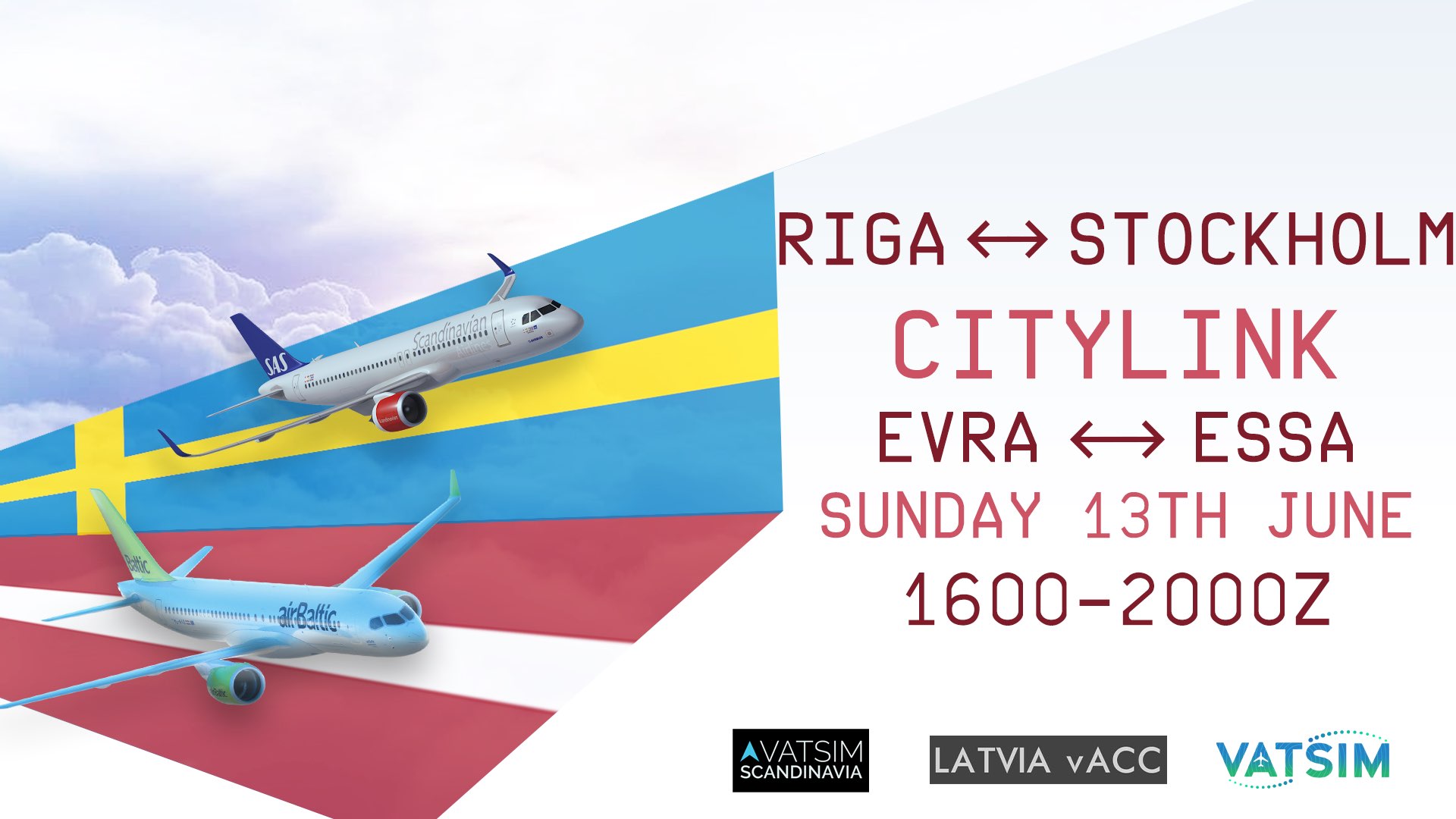 On Sunday 13th June between 16:00z and 20:00z all pilots are welcome to join Vatsim Scandinavia and Latvia vACC for a City Link event!
There is nothing more satisfying than flying a rotation with full ATC right? Right! That is why Vatsim Scandinavia and Latvia vACC have teamed up to bring you such an opportunity! Your starting location could be ESSA or EVRA and with two short flights your rotation would be complete! You will have the full immersive experience from getting your IFR clearance, taxi, take off, on-route and landing! Be sure to check out the preferred routs and above all make sure to have fun!
Our controllers have already booked their slots for this event and they cannot wait to see you from their tower or on their radar screens soon!
Suggested Event Routes
| Departure | Arrival | Route | Actions |
| --- | --- | --- | --- |
| ESSA | EVRA | BABAP P156 RASEL L199 MILTA M870 TENSI | Prefile |
| EVRA | ESSA | LAPSA Y130 RUDNI N623 NEKET N616 XILAN | Prefile |