City link Oslo (ENGM) - Madrid (LEMD)
Community Calendar
Event created by Krister Larsen (1340812)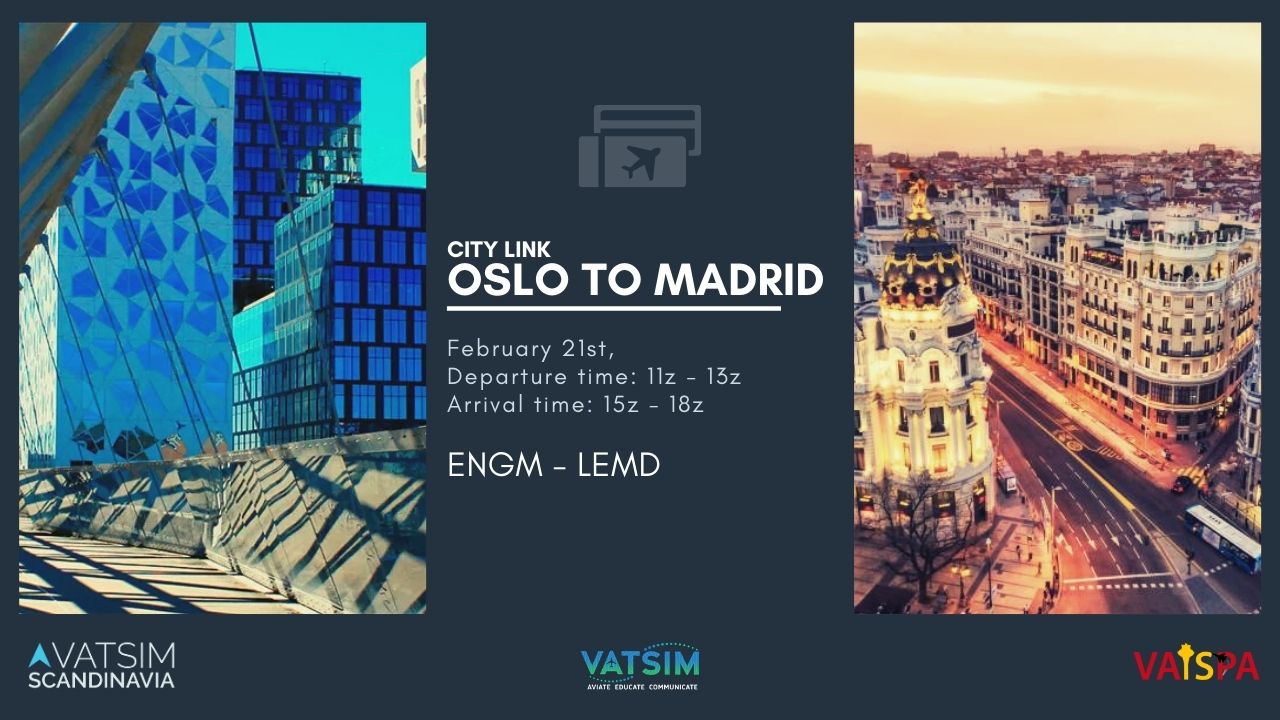 On February 21st, VATSIM Scandinavia and VATSPA would like to invite you to a city link from the airport of Oslo (ENGM) to Madrid (LEMD), where you can expect full ATC on both airports.
It's a great opportunity to fly across Europe. From the start with - temperatures and deice, to a more warmy climate with more normal operations. And the Norwegians are hungry now to get some more sun in the face. Norwegians basically love Spain and bring the holidays in Spain, so let's get those aircrafts to Spain
Departure time will be from 11z to 13z and the arrival time will be from 15z to 18z.
Suggested Event Routes
ENGM --> LEMD
VIPPA BAVTA N873 TUSKA JUIST WOODY DENOX N872 MEDIL UN872 KOVIN UM728 RESMI UN857 DISAK ARKIP ARNAV LMG UN857 BANEV